Planning your SEO approach is a necessary part of every website-building strategy. Because even the best website in the world won't help you succeed if no one discovers it. And that is exactly the purpose of SEO – to make websites visible online and bring them closer to the right audience. If you own a new business and need a website to support it, SEO might seem a bit overwhelming. However, you don't have to be a seasoned expert to set things in motion. You can start with a few SEO tips for new websites and gradually clear your path to success. Over time, you will get a better grasp of how digital marketing works and be able to improve your website when needed.
Essential SEO tips for new websites
Most SEO strategies take time to work. And if a website is entirely new, it can take a bit longer until you start seeing the first results. But, gathering the right information at the start will save you a lot of time later on. To help you position your website better among many other competitors, here is a list of essential SEO tips you should start applying right away:
Plan your SEO efforts in detail;
Pick the right keywords for each page;
Create relevant and quality content;
Work on your link profile;
Optimize your website for local SEO;
Optimize your metadata;
Improve your website performance;
Use a responsive and mobile-friendly design;
Promote on social media;
Regularly audit your website.
Plan your SEO efforts in detail
You should start planning your digital marketing efforts as soon as you decide to create a website. Besides creating and filling your site with quality content, you will need to properly organize the website structure. Everything from proper website design to building a healthy link profile will help you give your visitors a great user experience. At the same time, search engines will read those signs and reward you with good ranking positions. Choose your domain name carefully, get a good hosting provider, and define your future SEO-friendly URL structure. Finally, submit your sitemap to search engines for indexing.
Pick the right keywords for each page
One of the essential parts of SEO is choosing the right keywords for your pages. In essence, this should be a list of relevant terms you want to rank for. However, don't just randomly pick keywords – do some research first. Imagine what your potential clients will type in search engines when looking for products or services you offer. If you are in a heavily competitive industry, you may not be able to compete for all terms. Fortunately, many tools can help you do proper keyword research and decide which keywords might work best for you. Once you gather enough keywords, you can start working on your content and building relevant pages.
Create relevant and quality content
Search engines focus heavily on high-quality content. If it's relevant to your niche, original, and valuable to visitors, you will win better rankings. To be able to provide this, you can explore what others in your industry are doing. With a bit of effort and luck, you could easily find gaps to fill with your content. On the other side, one of the strategies is to see what others are writing about and create a better version of it. This is especially efficient if you include blog posts on your websites. Even large companies that only sell products use blogs as one of the most effective SEO means. Blog posts and other types of articles are extremely useful because they provide you with extra space for SEO.
Work on your link profile
Links are what connects everything on the internet. If you want your website to be visible, you will need plenty of them. This includes:
Backlinks – links from other websites to your website;
Outbound links – links from your website to others;
Internal links – links on your website that lead to other pages on your website.
Remember that all linking has to be relevant to the content. Also, backlinks from authoritative places will help you increase the value of your website. They serve as a vote of confidence by passing a specific value from them to you. After that, your internal links help to distribute that value among your pages. Additionally, while the number of links matters, quality is what you should focus on. It's always better to have a few high-quality backlinks than dozens of low-quality ones.
Optimize your website for local SEO
The role of many websites is to provide support to businesses. If your company operates in a specific location, you will have more success if you focus on local SEO. You want to target potential customers in your area. And since local backlinks are one of the SEO essentials, focusing on them will help you rank better for local searches. In general, you do this by:
building citations,
creating a Google My Business profile,
ensuring that your NAP information is accurate and consistent,
acquiring backlinks from local websites,
motivating your customers to leave reviews.
Optimize your metadata
Besides internal linking, SEO optimization on your website includes other on-page elements. A part of this is the metadata. From proper headings to meta descriptions, you will have to work on them as well. For example, a meta description is a textual excerpt that search engine users see below links in results. It's basically a summary of what the page is about. To make the best out of it, make sure to include relevant keywords in the description.
Improve your website performance
Slow and clumsy websites don't rank well. If you want Google to rank you properly, it's necessary to provide a great user experience. Fast loading and browsing are essential here. You can achieve this by:
reducing the number of animations,
minimizing your CSS and JS files,
optimizing your images,
using only necessary plugins and widgets in WordPress,
having a quality hosting provider.
Use a responsive and mobile-friendly design
Since the usage of mobile devices is progressively increasing, search engines like Google prefer websites that focus on mobile-friendly design. Not only will this make your website look good on both mobile and desktop devices, but it will also help you rank better. So, make sure your website is entirely responsive if you want the best SEO results.
Promote on social media
The widespread usage of social media makes it a perfect platform for promotion. Many companies are already using different social media channels to promote their business. While it may not directly affect your ranking positions, access to such a broad audience will help you increase your online visibility, reputation, and website traffic.
Regularly audit your website
Finally, you can follow these SEO tips for new websites to give your website the initial boost, but your efforts shouldn't end here. SEO, in general, is not a one-time job. It requires continuous effort even after everything is successfully completed. If you want to keep that hard-earned ranking position in search engine result pages, you will always have to work on improvements. Don't forget to monitor and regularly audit your website and make necessary adjustments when necessary. Just like every other aspect of business operations, you have to keep everything up to date and follow the best practices.
Meta description: Learn some of the best SEO tips for new websites if you want to help your website rank high and get a proper amount of visitors.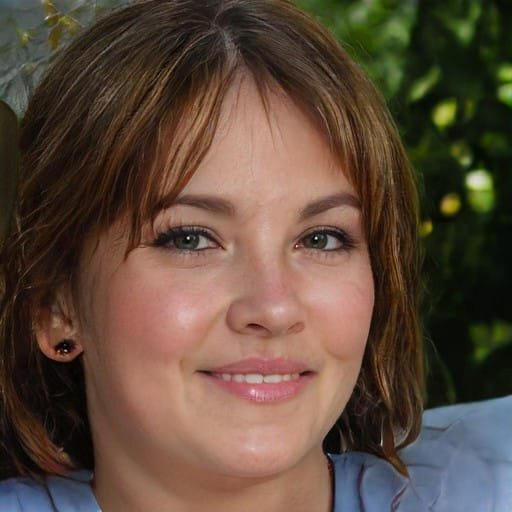 Melanie Jones is an experienced SEO professional. She has been working with Link Department for a couple of years now. Helping business owners succeed through extensive research and consultation about different directions and online marketing strategies is her passion. Most of her free time she spends at home with her daughter and two cats.