Now, more than ever offering audiences a unique and remarkable experience is becoming the core focus for organizing any event. Marketers start to understand and believe that the audience will stay connected when they receive a good experience while attending any event.
Stories, real-life experiences, or in-person interaction will help brands to offer the experience to their audience that also builds direct relationships with them.
Before pandemic hits across the globe, brands are focusing on consumers' experience but only for in-person or live events.
However, as the situation is getting worse with pandemics and everything is going to halt all over the world, it has become increasingly critical for brands to develop marketing strategies that connect and maintain relationships with audiences with increased participation during virtual events.
Brands need to understand the effective blend of virtual & in-person event experience in their marketing strategies to retrieve the best results.
Hybrid events and powerful experiential marketing strategies are needed to achieve success in organizing every virtual event.
So if you are looking to get some useful insights to enhance experiential event marketing for your event, then give this blog a whole and explore various ways that help you achieve unexceptional results and audience participation for your event.
5 Impactful Experiential Event Marketing Techniques In 2021
Virtual Audience Engagement Tools
If you are planning to organize a virtual event for your next branding event, the first thing you should look for and include in your event organizing list is Event Engagement Tools.
These are the effective and powerful tools that keep participants engaged, active, and connected during the virtual event.
Keeping people stuck to their seats while they are available virtually is impossible. It is a bit difficult in the virtual world to keep an audience engaged, but with the help of an audience engagement tool, you will be able to make your event goals achievable.
Tools like Polls, Q&A, Social Media Walls, Chats, Networking options, and live streaming tools like YouTube, Periscope, Twitch, Facebook, etc. are greatly powerful tools to increase audience engagement during virtual events. 
Brands and marketers must include these tools in the bucket and strategically use them to engage their virtual event audience.
Integration of AR & VR Technology
With the growing popularity of technology, people are aware of the latest technologies and want to interact with them wherever possible. People like to get engaged with technologically advanced tools or software so that they can experience the latest technologies.
Augmented Reality and Virtual Reality are the popularly growing and used technologies that people are looking forward to interacting with.
Blending AR & VR into virtual events will boost the event and prove to be a major tool to deliver greater results in marketing campaigns.
Seeing the growing popularity of AR & VR technology, Gartner made his call and estimated that about 100 million people or more will become the active audience of these technologies.
Digital Storytelling
People can easily relate to content when it is represented in the form of a story. You might already create lots of content to reach out to your audience and make them feel connected by representing it in the form of storytelling.
But how would you optimally utilize storytelling for your virtual event? As you are organizing a virtual event with the help of a digital medium, similarly you can represent your story to people by including digital media into your story representation.
Powerpoints, infographics, images, video clips, and using immersive characters will give Storytelling digitalize touch and boost users' engagement during the virtual event.
Impressive Usage Of Technology
Incorporating technology in the virtual event is the only major factor that decides the success of your virtual event and audience engagement tool.
From registration, live-streaming, to opting for the right software, virtual events require the inclusion of the latest technology and software to organize successful virtual events from the initial to the final step.
Several tools are available on the internet that are specially designed to accomplish different tasks like, registration tools, event applications, live-streaming tools, webinar platforms, event marketing software, AR & VR, event planning software, and reliable wi-fi.
Effective & Compelling Event Theme
Theme sets a compelling tone throughout the event and gives your audience a clear idea about the motive of the event. It will prevent the audience from drifting apart.
A particular theme gives you and your audience a direction throughout the event and helps in running an event smoothly along with briefing the topic.
Whether you are organizing an in-person event or a virtual one, deciding a theme will give your event a direction that leads to successfully improving the experience of your event.
Conclusion
Experiential marketing is the booming concept in enhancing the audience experience during virtual events.
Using the above-mentioned experiential marketing techniques, you will be able to give your audience an interactive, unique, and memorable experience with your virtual event and offer them a persuasive reason to stay connected with your brand.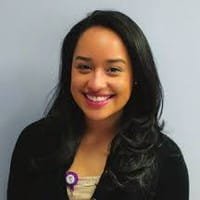 Carol is a Digital Marketer at Taggbox, a user-generated content platform. She is very passionate about her work and stays up-to-date with all the latest marketing trends. With her 4+ years of experience in the Digital Marketing world, she is hard working and always strives to provide the best to the marketing community.