The process of web development is incomplete without web design. We're betting you have a creative streak if you're interested in web design. A web designer's task is to create memorable and functional websites using their creative intuition. And, because to the strength of today's software, we have all of the tools we need to make even the most fantastical concepts a reality. You probably have a lot of questions as a novice and finding a web design company that suits can be equally hard. However, becoming a web designer entails a great deal of responsibility. Brands trust us to build websites that help them make a positive first impression on users and enhance conversion rates. The critical position you play in the website creation process can leave you feeling anxious and unsure of how to best apply your skills to assist a company that has engaged you. Here you'll find some helpful hints and suggestions to assist you navigate the exciting world of web design and improve your skills as a designer.
1. Take Inspiration from Other Designers:
If you're just getting started in web design, it can be challenging to leap right into a project. We urge that you look into the work of other designers to help you get back into gear and be more productive. Of course, you won't imitate their ideas, but they're likely to spark your own. Consider what you enjoy about their work as you look through their portfolios. While contemplating all of this, your creative juices will undoubtedly flow, and you'll be motivated to return to work on your own project.
2. Wisely make choice of the Web Designing Software:
It's difficult to know which tools to utilise to attain the desired result when you're fresh to any sector of employment. There is rarely an all-in-one solution in any field, and web design is no exception. There are a number of web designing software options available out there in the market, and so there is no need to limit your-self to just one. To design distinctive and stunning websites, it's sometimes ideal to integrate the functionality of different software tools.
3. Just do not stop exploring:
As a young designer, you may feel compelled to develop your own personal style. It should be something that will make you different and unique from that crowd of web designers. However, you should be aware that developing a distinct visual style is not something that can be accomplished overnight. It's pointless to torture yourself with that so early in your career; you never know what you may fine, so just keep exploring. Make it a priority to include the elements you enjoy into your own projects first, and then alter them to your liking. And if you ever feel that the style you've chosen isn't exciting you anymore, even without giving it a thought, just change it!
4. It is very important to understand the Basics:
It takes planning and study to create beautiful and functional designs. There are other considerations to make, including the target audience for your project. Alternatively, the colour scheme that best suits the brand you're working with. Layouts, responsive grids, typeface choices, interactivity, and graphics are all things to consider when working on a project. At the end, you need to make sure your work is functional, intuitive, and satisfies your audience's needs.
5. The Typography is more important than you think it is
It's more than just a means of communication. It's one of the most crucial web design aspects that, in most situations, will have a significant impact on your total project. Typefaces can provide a range of distinct contexts to your design depending on their shape, size, colour, and weight.
6. Try to keep the design of the website you create simple yet intuitive:
You should be aware that not all attractive websites are well-designed. To give their project a wow-factor, many designers employ too many colours and insert irrelevant things on sites. However, such work isn't always sufficient. No matter how appealing your content is, if users can't easily browse a site and discover what they're looking for, they'll go without converting. The key is to begin small and work your way up to crating a piece of art that makes sense. Consider every component of your website and how visitors will interact with it.
7. Stop Over thinking:
Simply begin developing once you've covered all of the fundamentals. As previously stated, you should experiment with different designs and look at the work of other designers until you find something you enjoy. You may even re-create some of your favourite projects. This is an excellent practise for novices because you already know how the final product should appear and it's up to you to duplicate it.
8. Learn from the feedback that you receive:
Receiving input from people whose opinions you respect can help you improve your job. You'll be able to develop a better end result if you know how people feel about it and whether or not they find it straightforward and straightforward. Furthermore, constructive criticism can assist you in not just improving a product but also in growing as a designer. So don't be hesitant to seek out the advice of others. Run your work by more experienced designers as well as regular audiences to receive professional feedback and a better understanding of how your idea will appeal to people.
9. Try to learn each and every day, from everything possible:
Never stop learning, you can find web design companies and also join them to learn how they operate and serve their clents.. There are always methods to grow, new abilities to master, and techniques to uncover, no matter how much experience you have. Inspiring designers are all around you, as are innumerable web resources that cover a wide range of topics related to web design.
10.  Lastly, do not forget to have fun:
Always remember to have fun, no matter what project you're working on. That way, you'll always be motivated to try new things and push your own limits. Learning, alongside working, can also be a lot of pleasure. It will assist you in honing your design talents as well as allowing you to perceive things from a different viewpoint.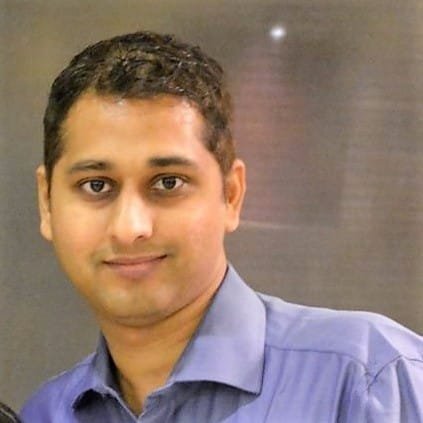 Hermit Chawla is a Marketing Manager at Sprak Design. He would love to share thoughts on Best Website designing company, Lifestyle Design, Branding Firm, Exhibition design etc..