Referral programs are means of marketing in which businesses pay you in some or other way for referring a friend, family, or connections to their products and services.
Also known as word-of-mouth marketing, referral programs are perhaps the most valuable form of marketing from a customer's point of view. For businesses, it's the most trusted as well as a cost-effective way of acquiring potential customers. That's because referrals are mostly made by happy and satisfied customers. So, while businesses can gain new leads with referral programs, you as the referrer can make a lot of money.
There are literally thousands of companies who'll pay you superb rewards, like free products, major discounts, cash back offers, gift vouchers, high incentives and so on for vouching their products and services to others.
Of-course many companies have designed unique referral programs with their own tactics and strategies. After-all planning and management is the key to succeeding in any business. Companies are well aware of that! Thus, extremely careful of giving out suitable rewards depending upon the profit that a particular referral may generate. Promotion is yet another important aspect of these marketing campaigns due to the prospect of these referral programs.
Although the referral practices of companies may vary, there are certain things that you must be able to make money with any referral program.
How To Get Started With Referral Programs?
Getting started with any referral program is fairly simple. Here's how you can do it:
1. The first thing you need to do, to be eligible for a referral program is sign-up with the company's online store. Some companies may ask you to apply separately in order to become an affiliate.
2. Most online stores and apps have a referral code or link such as refer a friend/ invite a friend, or become an affiliate/ ambassador, or similar option. Use the referral code or link to invite someone from your circle.
3. Now comes the important part, i.e., making your friend or invite sign-up through the referral link or by entering the referral code during registration. 
4. Make sure that your friend or invite has signed up using the referral link or code to get your payment or reward. 
Simple process, easy money! Eh?
Referral programs are a win-win for both a company and its customers. A well-designed referral program revolves around attractive offers and payment flexibility. There are thousands of organizations from various sectors and industries with all kinds of attractive referral programs as part of their marketing.
Let's take a closer look.
Scope Of Referral Programs
1. E-commerce (Shopping & Retail) is a big business and referral programs, an even bigger part of it. Therefore, you can find tons of referral programs in a variety of areas such as fashion, health & beauty, electronics & gadgets, food & beverage, home decor & pet supplies, education & training, and so on.
Check out these e-commerce sites and online stores for amazing referral programs:
Amazon
Rakuten
Ibotta
Shopkick
Raise
GiftCardGranny
Sam's Club
Dosh
Drop
Honey
BeFrugal
2. Survey and simple tasks are certainly the easiest of ways to make some money online. Filling out simple surveys and similar tasks is something we all do to kill time. But there are many companies who'll pay you well for these activities which are fun anyway.
Here's a quick list of companies that pay users for quick surveys, simple tasks and referrals:
Survey Junkie
Vindale Research
Inbox Dollars
Swagbucks
Respondent
Qmee
Task Rabbit
Merchandiser
Give it a check.
3. Content, writing and blogging is the key to acquiring new customers as well as keeping them. There are dozens of applications and tools that writers and bloggers use every day around the world for various tasks. Many of these providers offer stunning referral programs to their users from time to time.
Some of the most popular companies that use referral programs to gain new customers are:
Grammarly
ProWritingAid
Payhip
HubPages
Hostgator
Bluehost
Scribe (also has the highest referral incentive of about $10,000 for every friend that signs up to their elite plan)
4. Finance and banking is an integral part of the world economy and global trade. And since personal finance and investing largely impacts the over-all financial system of the world, banks and financial firms are always eager to find new clients with all kinds of marketing techniques, referral programs being quite common.
Here's a list of multinational banks and firms that rewards you for bringing new clients:
Chase Banking
Personal Capitol
Worthybonds
TurboTax
Acorns
Robinhood
Interactive Brokers
Questrade
TD Ameritrade
HSBC
Payoneer
Credible
SoFi
Cash App
Earnin
Qapital
FatLlama
Arcadia Power
Apart from direct cash; gift coupons, high-interests, and cash bonds etc. are some of the ways these companies pay you for referring a friend.
5. Cryptocurrency or digital currency is in fashion these days. Not only has it challenged and changed the global financial system, but has also influenced the way of trading. The scope of cryptocurrency is become larger day by day with new companies coming at a much rapid rate than before the Covid-19 pandemic.
Here are some cryptocurrencies sellers with tempting referral programs:
Coinbase
BlockFi
Ledger
Cryptotrader.tax
sparkearn.io 
6. Travel and entertainment offers numerous referral programs to match your expertise. From streaming services such as Netflix and Amazon Prime to grocery deliveries, from an Uber ride or lift sharing to cruise voyage, and from gas filling to simply walking, there are dozens of apps that pay you for referrals plus normal day-to-day activities on the go.
Some of these widely used services are:
Hulu
Instacard
DoorDash
Lyft
GetUpside
Uber
Sweetcoin
Pavlus Travel
Princess Cruises
Drivester
7. Affiliate networks are highly popular among big brands as a low-cost marketing solution. Companies such as Amazon and eBay have thousands of proprietary affiliate programs. Once you become an affiliate with a company, you can refer your friends and family to sign-up for their services and earn your rewards with a single click.
Following are the names of major companies that have the most affiliated programs in their affiliate network:
Shareasale with over 4,000 affiliate programs
Maxbounty with over 20,000
Flexoffers around 12,000
Amazon Associates
Target Affiliate
eBay Partner Network
8. Communication consists of all the means of digital interaction and transition of information over the internet. Services such as e-mail, cloud platforms, chat messengers, video conferences, digital TV and other internet services are all part of it.
Here are some referral programs for communication services:
Google G Suite
T-Mobile
Century Link
Xfinity or Comcast
Christian Care Ministry
The Final Say
Clearly, there are a number of ways to earn money using referral programs. You can choose any business that you prefer or have knowledge and need about and start earning in no time.
Here's a final list of some of the best-paying referral programs that you can avail:
1. Paypal
2. Dropbox
3. Airbnb
4. Uber
5. Tesla
6. Amazon Prime
7. Google
8. Evernote
9. Riff Raff & Co.
Hope this information will help you find the most suitable referral program for yourself. And the next time you're about to shop online, make sure to check the company's referral policies for smart shopping and rewards.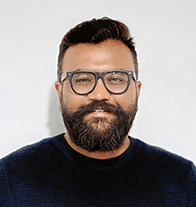 Eshan Cheema, CEO of Zoptal Solutions Pvt. Ltd., is a strategist that has formulated and perfected the nuances of the digital marketing world. Running his company for the last eight years, he has helped many businesses to grow from the grassroots level. He believes that all it takes is that knack to take new challenges in one's stride and build strategies that would yield the intended results. With ample experience, he has been guiding the young entrepreneurs in the field to date.