Companies these days are not limited to offer any services these days, the demands customers have keep changing overtime and it expands to a broader spectrum of services over a time. These has increased the scope for businesses whose host has dissolved or are looking for a new trade to work with. The type of services businesses can start really depends on the current trend of demand and needs, with innovation services we see that they offer their products and services to a specific target market and gradually increase in time however, for companies who focus on the commercial side of demands practice efficiency and generalisation of services. The products or services these companies offer may be target specific in the beginning however, with a growing customer base these businesses tend to stick with a singular route of business although, marketing practices may develop overtime along with the explanation of their enterprise.
In the case of Grab, it is a transport company whose main base is in Singapore. Here we will take a look at the developmental process and overall growth, cost of development for the business app.
Differences Between Uber, Taxi And a Car Rental
Before the time advanced Transport services such as Uber arrived, the taxi services were seen around the world. We would have to say the word "Taxi" out loud to grab the attention of the first passing taxi car that makes its way. It is not as prominently seen nowadays ever since the introduction of digital apps and services.
Businesses that offer transport services are often cheaper than hiring a professional driver for your transport needs. This is a form of luxury that everyone doesn't have the time or money to work with. In quick paced daily lifestyle of customers, a taxi app appears to be far more convenient and easy to navigate through personal devices. During the year 2017, Uber had reached phenomenal growth with customer and revenue growth. However, it's substantial growth has led traditional taxi services to plunder, during 2014 Uber, Rental car and Taxi had different growth rates and taxi had the highest percentage of growth among the three of them but then around 2015 the three had similar growth percentage, only that Uber drastically grew and taxi growth percentage decreased with a similar blow.
The ridesharing market in the USA has its two main competitors, that is Uber and Lyft. In Asia we see Grab sharing the same status bar as Uber does and very soon it will start to be a tough competition for Uber to handle. Since Grab is a well established company whose taxi booking services are reliable in Asia it has already gained brand awareness in its geographical location and with the launch of its official website. It reached 1 billion milestone in the year 2017. With its growth and awareness in articles, newsletters and other social media platforms we see that more people are interested in using the app setting aside any other alternative.
The Entire Growth Of Grab
GrabTaxi made its first impression in 2012, and had made smooth transportation services in fifth-five cities in and around Southeast Asia. It reached its initial milestone when the app got downloaded in millions of devices, estimated to be above 40 million. According to reports, the app has raised around $2 billion powered by SoftBank. To get more information on SoftBank look into the various articles and pages or sites that mention the same. GrabTaxi had become the largest single financing business in the whole of Southeast Asia, its growth is also seen in corporate in the year 2018 working alongside Toyota Motor Corporation. Now the overall use of the app is seen to be increasing at a quick pace, and according to Sensortower.com it has become the most installed transport/ridesharing taxi app internationally
Why Is It Unique?
We know that apps like Uber and Lyft are popular due to their services and features however, GrabTaxi has its own set of standards that they deliver so here are some attributes that makes the app unique,
Under the app we can see that it offers different services such as
● Budget Taxi
● Executive Taxi
● GrabCar
● GrabHitch
It presents users with more options to choose from as each scenario presents different solutions. Here are some of the campaigns that Grab launched,
Better 365
This campaign promotes the driver's experience, this features was designed to include firm support, higher earnings, better tools and a strong community support. This campaign was launched to aid Grab drivers in their services, this kind of campaign is not seen in apps like Uber. Grab understands that if the employees are satisfied then the overall service improves.
The Pricing
Under the several options GrabTaxi offers to their customers, the option called GrabCar requires the lowest fee if we compare the price with Uber or other taxi services
Simplification of Driver Incentives & Earning Trackers
The app has a feature that ensures safety and satisfaction during the driving experience. The drivers or the users can get access to in-app videos of car training and quizzes. The driver-partner or customer earns points after completing each quiz. They can also receive special rewards and perks if they do a good job.
Additional
The app offers advance booking up to a week's time, the user can alter modifications such as pick up point, dropping destination and select business or personal travelling options.
The Estimated Cost for Its App Development
Through research and recent reports we see that,
Deliverables
● User's IOS App has 469 estimated man hours
● Driver's IOS App has 226.8 estimated man hours
The subtotal is 695.8 man hours
● User's Android App has 575.4 estimated man hours
● Driver's Android App has 273 estimated man hours
The subtotal is 848.4 man hours
If we calculate the webs services (API), Fronttend and Backend websites it comes off as 511 estimated man hours
Hence, the grand total of IOS App is estimated at 1206.8 man hours and for Android app it is estimated as 1359.4 man hours.
The mentioned are the estimated hours taken to develop an app such as GrabTaxi. Since most professional services estimate their fee  through the amount of manpower hours required, this way you can look for professional app developers. For example, if you want to hire developers for a dry cleaning app development you can determine the total cost through man power hours offered by dry cleaning app development companies. So get more information about average work fee.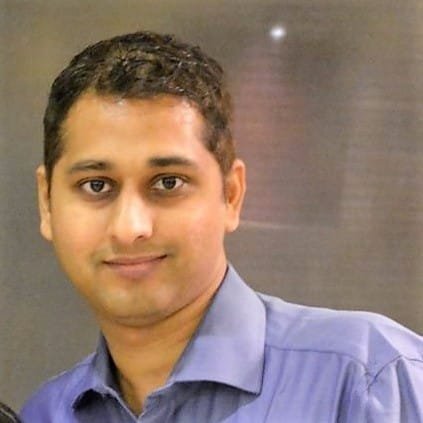 Hermit Chawla is an MD at AIS Technolabs PVT LTD which is a Web design and Development Company, helping global businesses to grow by Custom Ecommerce development company. I would love to share thoughts on Social Media Marketing Services and Game Design Development etc.