Digital marketing has continued to change rapidly in recent years. Between expanding business software markets and vast, increasingly tech-savvy online audiences, it has become nigh imperative. Nonetheless, from thriving social media to an unprecedented market shift due to the global pandemic, pitfalls abound. Businesses, small and large alike, have had to adapt to change to stay ahead and continue to do so. Start-up businesses, however, arguably need a more prudent approach to get off the ground – especially in these new circumstances. From setting goals to branding and promotion, there are as many ways to succeed as there are to fail. Thus, we'd like to devote this article to digital marketing best practices for new start-up businesses, from start to finish.
Also read: Best Free Digital Marketing Courses
Digital marketing in 2021
Initially, let us frame this subject with some relevant statistics. More will emerge as needed, but just a few should suffice to prove how substantive this subject is. Initially, in terms of digital marketing itself, Statista reports some illuminating findings:
Of course, this shift should come as no surprise. Far from the commodity it was in 2005, the internet has now achieved massive global penetration. The internet was still a rare commodity by 2005, with just 16% of the world's population using it. Specifically, Hootsuite reported the following for 2019:
5.112 billion people used mobile phones
4.388 billion people used the internet
3.484 billion people were active social media users
Thus, as digitization advances and online audiences grow, digital marketing can only follow suit.
Digital marketing best practices for new start-up businesses
With the above context in mind, let us delve into digital marketing best practices for new start-up businesses. For the sake of text economy, we will highlight 5 main ones that can help establish a solid marketing foundation.
#1 Start with a solid plan
As with all business endeavors, careful, specific, and data-driven planning is key to digital marketing. As such, establishing S.M.A.R.T. goals for each marketing campaign should always be the first step before hiring a marketing agency.
The famous acronym stands for goals with the following attributes:
Specific – focused and specifically defined
Measurable –readily measurable throughout the campaign through specific key performance indicators (KPIs)
Attainable – attainable within the framework of one's budget, resources, and infrastructure
Realistic – realistic in relation to one's place in the market
Time-bound – time-sensitive in adherence with predefined timetables
The reason for establishing such goals is, naturally, twofold:
It allows businesses to set realistic goals in relation to their position and budget, achieving maximum return on investment (ROI)
It allows businesses to consistently monitor their campaigns and measure success in solid KPIs
Therefore, especially in the case of start-up businesses, S.M.A.R.T. goals are an invaluable foundation for digital marketing.
#2 Build buyer personas and practice customer journey mapping
Having set your goals, the next step for any successful digital marketing campaign is to know your audience. Tools ranging from surveys and social media engagement to CRM software and website analytics tools will help provide invaluable insights. With them in hand, you may begin to build buyer personas to inform your customer journey mapping.
In brief, for the sake of text economy, buyer personas are representations of fictional people with your audiences' main traits. Businesses will typically have 3-5 primary buyer personas that best encapsulate their most valuable audience segments. In turn, buyer personas inform customer journey mapping, which allows for improvements across the entire sales funnel.
Customer journey mapping, then, seeks to map out the customer journey across its 4 main phases:
Discovery
Research
Conversion
Post-sale engagement
In tandem, these two practices will help refine your sales funnel, from the initial contact to post-sale engagement. In turn, they will increase your marketing effectiveness, from social media to email marketing. As such, they are imperative among digital marketing best practices for new start-up businesses.
#3 Invest in social media
Having already highlighted the prevalence and marketing potency of social media, social media marketing investments are hard not to recommend. These large platforms offer a vast potential audience to tap into, boasting tremendous ROI for your efforts. Raising brand awareness on social media with professional help should be a primary goal for any start-up business.
However, choosing the optimal social media platform for your business size, tone, and industry may not be simple. Indeed, there are multiple factors to consider, including:
Active user base
Key user demographics
Platform focus (e.g. text-based, image-based, etc.)
As such, you will need to carefully consider which platform(s) may best suit your business. Typical examples of lucrative platforms for start-up businesses include:
Facebook: 2.8 billion active users; balanced demographics in terms of gender, location, and age; PPC-friendly
Twitter: 330 million active users; primarily younger, male, U.S.-based demographics; time-sensitive, text-based content
Pinterest: 335 million active users; primarily female demographics with a median age of 40; visual-focused
Of course, these are by no way the only platforms to consider. Such established platforms as Instagram, and such rising stars as TikTok, may also offer opportunities to grow your business. However, as highlighted above, they will need to fit your specific business, audience, and marketing material.
#4 Tap into email marketing
Social media aside, email marketing continues to offer immense ROI, making it a very substantive marketing tool. Indeed, WordStream reports a plethora of relevant statistics for B2B and B2C businesses alike. For B2B businesses, it reports, among others:
"Email is the third most influential source of information for B2B audiences, behind only colleague recommendations and industry-specific thought leaders."
"86% of business professionals prefer to use email when communicating for business purposes."
"59% of B2B marketers say email is their most effective channel in terms of revenue generation."
For B2C businesses, it reports:
"Consumers who purchase products through email spend 138% more than those that don't receive email offers."
"Email subscribers are 3x more likely to share content on social media than leads who came through another channel."
"80% of retail professionals indicate that email marketing is their greatest driver of customer retention."
"77% of people prefer to get permission-based promotional messages via email."
These findings only add to Emarketer's study that found email marketing had a median ROI of 122% in 2016 – a figure that recent studies find has remained steady since. Therefore, engaging in email marketing should demonstrably rank high among digital marketing best practices for new start-up businesses.
#5 Engage in SEO
Finally, Search Engine Optimization (SEO) remains an excellent, albeit long-term, investment for businesses of all sizes. In brief, SEO is a set of practices that seeks to optimize content for search engines. It does so by adhering to the various criteria they use to rank content in search engine results pages (SERPs). In the case of Google, the predominant search engine today, these criteria are over 200 and include:
Website loading speed, responsiveness, and security certificates
Mobile-friendliness
Image and media optimization; compression, format, alt. tags, etc.
Content engagement signals; bounce rates, time on page and retention, etc.
Content length and keyword density
Naturally, then, SEO can yield a plethora of benefits for start-up businesses. For lead acquisition, it can significantly increase your SERP rankings, considerably increasing organic traffic. For conversions, it can inform landing page optimizations that enhance conversion rates. It may even improve retention rates by helping inform content creation strategies that better resonate with your core audience.
However, SEO is not an easy undertaking without professional help, as it is notably holistic in nature. Moreover, it typically does not produce immediate results, making budgeting and ROI measurements relatively difficult. It is, however, an invaluable long-term investment that can inform, and be informed by, your other marketing strategies.
Conclusion
To summarize, there is a wide array of options for digital marketing – arguably more so than ever before. Digital marketing continues to thrive, and start-up businesses need to embrace it to edge ahead of the competition. Thus, in such a fiercely competitive market, a solid set of S.M.A.R.T. goals should always be the initial step. Then, with buyer personas in hand, they may engage in customer journey mapping to facilitate personalized email marketing. Finally, SEO offers to increase search engine visibility, while social media offer a lucrative platform for even more increased outreach. While these are by no means the only digital marketing options available, they should provide a healthy foundation for growth.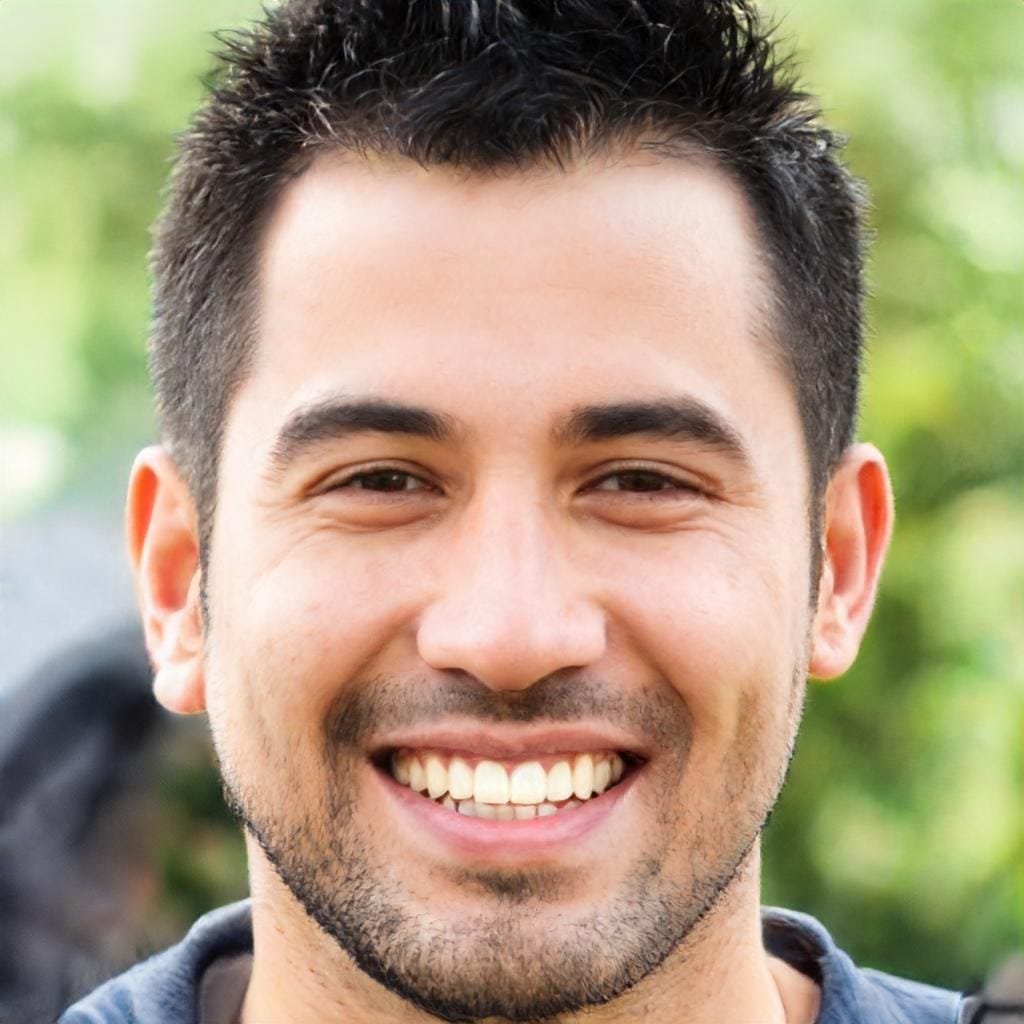 Andrew Thomson is a freelance digital marketer and avid SEO practitioner based in Arizona, TX. He has collaborated with multiple SMBs over the years, helping them ensure sustained growth.