Companies must search for methods to optimize testing procedures and enhance speed without sacrificing quality as software development evolves at a rapid pace.
This allows them to boost productivity while keeping up with the development lifecycle's rapid pace. The test case management software is useful for startups with limited manpower, skills, budgets, and other resources. It assists them in optimizing the processes, speed, and quality of software testing activities, thereby saving time and resources.
These technologies, in general, cover the entire lifetime of software testing projects. This includes everything from establishing test cases and strategies to defining user requirements and reporting. As a result, companies now have the visibility, flexibility, and insights they need to improve the productivity of their testing procedures.
The importance of testing and the difficulties that entrepreneurs confront
Before delivering a product to the market, every software developer, regardless of size, must test it. This gives the developer the chance to fix the flaws, assure quality that will please clients, establish confidence, and increase income.
As a result, manual testing methods are ineffectual, time-consuming, and costly in the long run. To address these obstacles, teams can use test case management software to expedite operations and maintain accurate documentation.
Customers will want additional features, and developers will respond by adding them, then modifying or creating new test cases. This takes minimal time with a management tool while collecting everything and maintaining documentation on the procedures, inputs, requirements, and outcomes. Unfortunately, the manual way takes significantly longer, and tracking modifications and new test cases is frequently a difficulty.
There's also a chance you'll miss out on some important data and information.
What is the purpose of a test case management software tool?
In its most basic form, test case management software combines various components of testing into a single location. This minimizes testing time and effort while increasing resource utilization, test speed, and test quality.
The scope, ability, efficacy, adaptability, and other characteristics of the instruments vary widely. While some companies choose a single complete solution, others choose to employ a variety of technologies. These tools vary from free to pricey premium options.
If this isn't possible, the business can hunt for people who can fill in the gaps while adding others over time. The test load grows as the company expands, and it's critical to maintain quality even when resources are few.
A typical tool will have the following features:
Take notes on the test prerequisites.
Assist in the creation of test cases.
Match the requirements to the test scenarios.
Make reports on how the tests went.
Everything is collected in one place.
Teams may use one tool to develop and store test cases, plan and run tests, produce and store results, and set milestones and requirements.
Make crucial data visible
The quality trends in test cases are visualized using test case management software. This allows the development team and testers to view the software's flaws up close. It also allows teams to predict the time required for automated testing, which is helpful for deploying significant changes. The visualizations illustrate if the recent sprint was successful or unsuccessful, as well as to what amount.
Communication is simple
The tools enable getting test results simply without having to start discussions or email threads. The tool's direct remarks eliminate communication barriers between developers and testers.
Managers can also delegate or allocate tasks to testers using various technologies. The findings and reports will subsequently be shown by the tools.
Boost cooperation
A test case management software gives all stakeholders real-time access to the same platform, allowing everyone to get on board without having to wait for an email or physical document to be sent to each team member. The technologies keep testers and development teams on the same page by allowing them to see everything about any tests that are in progress or completed, as well as the results.
The test case management software, on the other hand, streamlines the procedures while boosting coverage.
Conclusion
Test case management software packages are often more versatile, user-friendly, and thorough, making them ideal for startups. The management software shortens the time it takes to prepare and run test cases, increasing productivity and accuracy while allowing the limited team to focus on other important tasks.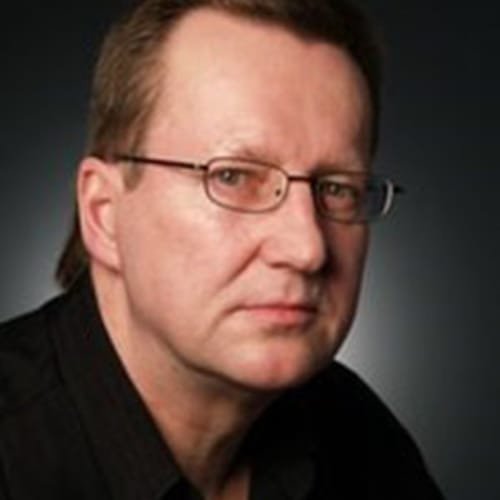 As a Senior Marketing Consultant at Kualitatem, Ray Parker loves to write tech-related news, articles, specifically quality assurance and information security. I have had years of experience writing in different tech niches and among some include, Dzone, SAP, Dataflop and Readwrite etc. Apart from his techie appearance, he enjoys soccer, reading mysteries, and spending long hours working over at the New York office.