Website design is not simple at all you have to make sure that everything on your website is optimize and designed elegantly. Your website should not only look good but also need to perform well. There are some basic principles of designing a website. You need to follow some tips before planning to design your web-page. There is nothing like a bad or good design because what works for someone else might not work for you. But one thing that is common about website design is that you need to optimize your website for better visibility. Hire a professional website that can understand your business need. Creative web design services will help you design the best type of website you want for your business. If you are new to web designing follow these simple tips to design a professional-looking website.
1. Easy To Understand 
Your website should be simple to understand for all your viewers. Whatever you write and post should be understandable for your viewers. Your website interface should be simple and should not create any confusion among your viewers. All your content and visual content should be clear and engaging for better understanding.
2. Purpose Of Designing 
Every website has its purpose for its design. If you are designing your website for your business to sell products? Do you want to share useful information with your viewers? You first need to decide what you are looking for before designing your website. Without any purpose, you won't understand the need for your website design.
3. Choosing Color 
Choosing the right color for your website design is one of the most important things. Every color has its psychological effect on the mood and emotion of a person. Choosing the right color could be important. Choose the right color composition for background and text so it won't strain the viewers and they can read everything easily. Keep a balance between the color and contrast of your website.
4. Visual Content 
Visual contents are a great way to communicate with your audience. Humans have a better understanding of visual content. Choosing the right visual content can attract your viewers. Focus on how people are going to interact with the visual contents. Choose the right color pattern for your visual content. Images and videos can speak thousands of words. You need to post high-quality images and videos for better communication.
5. Communication 
Your website should have better communication with your viewers. Keep your information simple to understand by your reader for better understanding. Organize all your details so people could understand your content. A website design should be more communicating and indulging. If you want to make a good impression with your website design then keep it simple and easy to understand by everyone.
6. Mobile-Friendly 
Technology is growing every year and mobile users are growing more than before. It's compulsory to have a mobile-friendly website these days or you are going to lose most of your viewers. The mobile user often complains about a bad website design that doesn't open on their device it's because the website is not optimized for a mobile device. Make sure to optimize your website for the mobile user and make it mobile-friendly.
7. Fonts 
Choosing a font style is also important if you are designing a website for the first time. The font is something that will make your website easy to read. Don't choose too small a font style that is hard to understand and read. Don't use more than 2-3 font style in your website design or it can confuse your reader.
8. White Space 
White space is something that designers forget to use in their websites. It will help your website to separate your content and the background. White space is not just leaving white space, you can choose any color background you want that makes a separate look from your overall content. This gives better visibility of your website and content. It is an effective look and style to your website design.
9. Loading Speed 
The loading speed can affect your website ranking. If your website takes too long to load you are going to miss all your potential audience. A good website should load in under 4-5 seconds or it is considered a bad website. Optimize your website for better loading speed. Various factors can affect your loading speed. Try to delete the cache, remove all the old posts like images and videos that are no longer in use. All these things can take up your memory and can slow down your website speed.
10. Test Your Website 
Test your website before you make it official. Find any kind of bugs or broken links that might affect your website performance. Once you make sure everything is alright then start posting on your website. Keep your website updated and optimized. As soon as you find any problem in your website design just try to fix it. A bad website can also affect your SEO ranking and SEO ranking is an important part of a website design if you want to grow your business or website insight. People will only notice your website if your website is on the first page of the search engine.
A website design is not a tough job but you need to know what works the best for designing a perfect website that everyone will love. The security of your website is also an important factor. Make sure all the data and information of your viewers are safe and secure. Hackers can hack into someone's account and could steal all the information. A good website design consists of both UI and UX design. Better user experience will be proof that your website is doing a great job to keep your audience happy.
These website design principles will help you design an engaging, informative, and user-friendly website. You can also create a beautiful website design just by keeping all the points in mind. All those professional websites you see are nothing but just planned and uses all the website design elements. Plan before you design your website for a better understanding of your audience.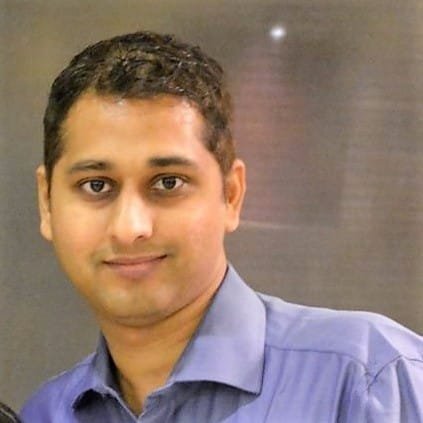 Hermit Chawla is a Marketing Manager at Sprak Design. He would love to share thoughts on Best Website designing company, Lifestyle Design, Branding Firm, Exhibition design etc..