Hiring a reliable digital marketing professional is important if you really want your business to grow digitally. But what to do to find the best digital marketing professional for your business? When we search for the best digital marketer, then we will find that there are thousands of options available out there in the market.
Too many options will make it more complex for us to choose the best one for our business. Most businesses get confused while choosing the best digital marketing Company. Because they don't know how to do it. They don't know the factors that they need to consider before hiring. So here we are with a complete guide on the same topic.
Steps To Follow While Hiring Digital Marketing Expert
You don't have to confuse yourself while hiring a digital marketing expert for your business. Following are some of the steps that you need to follow while hiring a digital marketing expert.
STEP 1: Ask For Portfolio
First of all, ask for the portfolio or previous work from the digital marketing experts that you have on your list. Make a list of a few top digital marketing professionals and then ask them to show their portfolio. Try to find which portfolio seems real and professional to you. After having a look at the portfolio you will get an idea of which marketer is the best option for you. However, still, there will be many options and we will shortlist them in the next steps.
STEP 2: See The List Of Services
After having a look at portfolios you need to see the list of services that they provide. Some digital marketing experts are limited to paid marketing and some are limited to SEO only. Try to find the best according to your requirement.
STEP 3: Ask For Pricing
Pricing is also important. After you have shortlisted digital marketing professionals according to the list of services they provide, ask for the pricing that they offer.
STEP 4: See Resources That Will Be Used
It is also important for you to check out what resources they will be using for your digital marketing campaigns. Resources can include software, tools, manpower, infrastructure, etc. See if they have resources or they will ask you for the resources. It is important to keep everything clear before you hire them.
STEP 5: Ask About Work Flow
Knowing the workflow of your digital marketing professional before hiring is also important. If you don't know how they work and what is the actual process, then it will be hard for you to continue working with that professional. So you must have to ask about the workflow. The workflow will help you know where they will start working and where they will end.
STEP 6: Ask For Proposal
Now finally you will have only a few marketers on the list. Ask them for a digital marketing proposal. Tell them your requirements and ask them to send you a free proposal. Most of them will be already prepared for the proposal if they are professionals.
STEP 7: Choose The Best One
After getting proposals from two or three different digital marketing professionals you are just one step away from hiring. Compare all the proposals and see which one will work for you. Now choose the best one and fix appointments to start working together.
A Few Questions To Ask Before Hiring
Other than the above-mentioned steps you need to take care of some other important things too. There are some questions that you must have to ask the digital marketing professional before hiring him/her. Following are these questions.
Experience Of Your Industry?
Ask him/her whether he/she has experience working with your business niche or not. If he/she doesn't have the experience, then how will he/she manage to work with you?
What If There Are No Results?
Sometimes digital marketing packages fail. What if his/her package fails? Will he refund the money or they will start working again to show you the results?
B2B And B2C Experience?
Digital marketing campaigns will include strategies for B2B and B2C operations. Ask your digital marketing professional whether he/she has experience working in B2B and B2C models or not.
Way Of Communication?
How will they show you the progress of the whole project and how you will be able to communicate with them? What will be the way of communication during the whole process? It is important to ask this question before hiring a digital marketing professional.
Summary
Hiring a digital marketing professional is a complex task but we can make it simple. There are some simple steps that you need to follow while hiring a digital marketing expert. Doing everything step by step will be a convenient way. You have many options while hiring and you can choose any of these options according to your requirements.
Also read: Free Online Digital Marketing Courses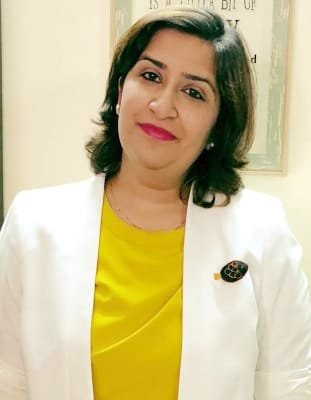 With over 13 years of experience as a leader in digital marketing, Mansi Rana is Managing Director of EZ Rankings – SEO Reseller. Passionate about all things data; providing actionable business intelligence in digital, future tech; and venture bubbles categories for everyone, everywhere.