This year has been no exception to the eCommerce industry's constant evolution. Merchants are building and developing their eCommerce businesses more than ever before to reach consumers where they are. Although all in e-commerce appears to be changing, we've narrowed it down to the most important developments that will impact businesses in the coming months and years.
What is eCommerce?
When a person or a company buys or sells goods and services over the internet, they engage in eCommerce. Electronic commerce, or internet commerce, is another name for this form of market. ECommerce refers to several different market categories, including business to consumer, consumer to consumer, business to business, and business to business. Firms and people use various devices to conduct custom eCommerce development, including computers, laptops, smartphones, and tablets. eCommerce is described as using the internet to purchase a particular product or obtain a service (rather than physically visiting a store or a service provider) from the customer's perspective.
The reality of online shopping is enhanced with augmented reality.
For eCommerce, augmented reality has become a game-changer. This form of technology allows shoppers to see the item they're looking for up close, which aids in their purchasing decision. In some sectors, such as fashion and home decor, AR has a significant impact on the shopping experience because it allows customers to feel for an object without seeing it in person better. AR will enable users to know how a product would look if they were wearing it, rather than just seeing a 3D model. Some goods and sectors are best suited to conventional shopping methods, but AR is about to change everything. Head towards a fantastic read for more information.
AI assists retailers in gaining a better understanding of their customers.
Customers can have automated, personalized shopping experiences thanks to artificial intelligence (AI) and machine learning. AI collects data on how customers shop, where they make transactions, and what they're looking for in a product or service regularly. It's a piece of technology that can't be reproduced in a physical location. People want to know that companies care about them, and AI will be designed to reflect this. We've seen the inverse behavior on social media, where AIs learn from humans' more negative comments, but consumers will likely crave the effect. Companies will soon teach bots to deliver comfort and goods based on customers' moods to learn how to shape sentences to express emotion.
Voice search will become increasingly common.
There are more intelligent speakers on the market, but people are still relying on voice assistants to complete everyday tasks. If more intelligent speakers are installed in homes, more people can use voice search to shop online, order food, and organize their lives. In terms of keywords and content, the advent of voice search presents an opportunity for eCommerce businesses.
On-site personalization allows the use of these observations to create unique experiences for customers.
Online shoppers, both B2C and B2B, are looking for customized, custom shopping experiences. A consumer will receive personalized product reviews and informative customer support thanks to the data collected by AI. Personalized interactions on-site or in marketing campaigns have been shown to increase sales, with one study showing that retailers scaling advanced personalization capabilities saw a 25% increase in revenue. For background, this accounted for 19% of participating companies, while retailers who were developing simple personalization capabilities saw a "revenue boost of 10% or more; retailers in this tier account for 40% of participating companies."
Chatbots make shopping more enjoyable.
Chatbots communicate with online shoppers in the same way that a human salesperson does. Today's shopper expects to be able to find and purchase a product in just a few taps, and they become disappointed if they are unable to do so. A chatbot will help save the sale in this situation. Customer service chatbots are all the rage these days. However, I believe they would have a significant impact on how people shop online. They'll become one of the most crucial marketing tools available. Self-checkout kiosks will most likely become the retail space trend, and in-store marketing will likely increase. In the same way, I believe that chatbots are becoming more intuitive. Personal shopping assistant bots on the internet will become more popular, using previous data to help predict new items that you'll like.
Big data support personalization.
Many customers are already aware that eCommerce sites gather personal information about them, putting them at risk. As a result, experts are divided on big data's advantages and how it impacts the personalized shopping experience. Personalization will soon find its way to the internet of things as tech companies continue to grow and put more services in-house. We'll see recommendations on search engines and shopping sites and our thermostats and doorbell cameras. We would, however, be able to opt-out of any of the legislation until it is passed.
There are more options for payment.
Customers have different payment preferences, so if they can't pay how they want on an eCommerce platform, they may cancel a potential sale. Providing a range of payment options is a successful way to boost mobile conversion rates. Customers will be able to shop even quicker the next time they purchase if they can save their payment details on your platform.
Mobile Shopping.
Customers can shop on their phones from anywhere, which is essential in today's world. You'll be losing out on significant opportunities if your eCommerce site isn't responsive on mobile or by web apps. Mobile shoppers like the added benefit of being able to pay with their phones.
Ecommerce that is API-driven and headless allows for continued creativity.
Headless commerce is a method of fully decoupling an online store's eCommerce network from the frontend presentation layer. Because of the versatility on the backend and the added SEO, content marketing, and digital experience capabilities, more eCommerce companies are going headless.
Social Media's Changing Position in Ecommerce
The number of people using social media to shop is increasingly growing. With the launch of Facebook's "Buy" button and Instagram Checkout, social media is becoming increasingly important in the world of eCommerce. The way we live our everyday lives, including how we buy products, has changed due to social media. This is an excellent time for businesses to consider how to boost their social media presence and is a perfect way for businesses to be discovered. Since customers are spending more time on various forms of social media, custom eCommerce development companies may enlist the support of Instagram influencers to improve their chances of being noticed by their target market.
Environmental issues influence buyers. Green consumerism is on the increase, and companies must react. Environmental considerations influence the buying decisions of half of the digital customers. Custom Ecommerce development companies should work to develop more environmentally friendly practices. People are becoming more ecologically aware than they have ever been and for the right reasons. Online companies must take action to ensure that their operations are environmentally friendly. To help build a greener eCommerce atmosphere, which involves activities such as sourcing goods from fair-trade organizations. Millennials are leading the way toward more ecologically friendly consumer practices.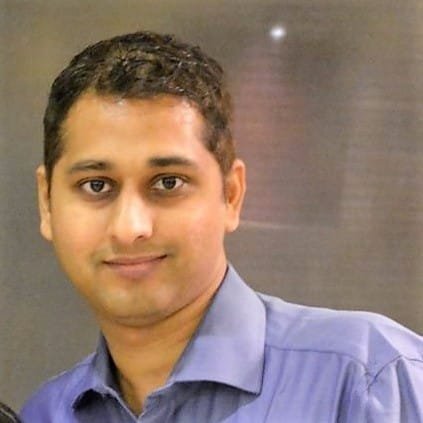 Hermit Chawla is an MD at AIS Technolabs PVT LTD which is a Web design and Development Company, helping global businesses to grow by Custom Ecommerce development company. I would love to share thoughts on Social Media Marketing Services and Game Design Development etc.